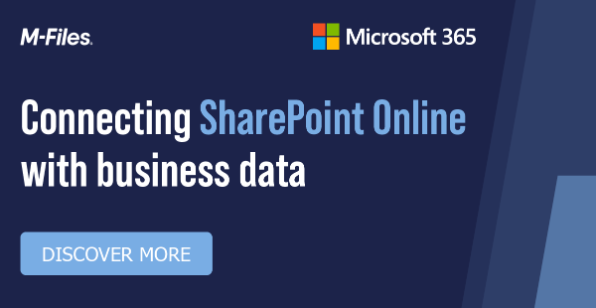 Is your data organized?
Learn how to access and manage all your documents and data within your familiar SharePoint view, no matter in which systems the documents are stored.
Cluttered or Clean: Is Your Data Organized?
CAN A METADATA-DRIVEN DOCUMENT MANAGEMENT PLATFORM KEEPYOUR SHAREPOINT AND TEAMS DATA ORGANIZED AND OPTIMIZED?
Most organizations store information based on WHERE something is and not WHAT something is. As the amount of data and the size of the organization grows, this leads to challenges.
The same applies with Microsoft SharePoint or Teams. People first need to remember the correct site or team, and then navigate in a hierarchy of folders.
These manual processes can easily fall apart and data quickly becomes unorganized.
What if your organization's combined data storage was… kind of like – a cluttered closet?
In a perfect world, we'd all have closets perfectly organized so that every article of clothing we owned as well as normal items: luggage, hidden birthday gifts, unused sports equipment, etc – could be located & used in seconds.

However, closets are useless if we can't find what we need… when we need it.
Once your data grows, it's important to understand WHAT something is rather than WHERE it's stored.
HOW'S YOUR CLOSET?
DISORGANIZED
CLOSET
People getlost in sites,Teams channels,and folders.

Access rights limit visibility to information that should be available.
Manual processes break down version control and audit trails.
Finding the right information takes a lot of time.
ORGANIZED CLOSET
M-FILES
All information is categorized and linked in the right business context.
Access control follows the rhythm of the business.
Version control, workflows and audit trails are automated.
Instantly find the right information in any context.

People can createcontent in Microsoft toolsand let M-Filesseamlessly manage.